Walk along the beach at sunset or visit one of the viewpoints and you are sure to see a couple in wedding attire on a photo shoot. Phuket is a very popular destination for stag parties and hen nights, honeymoons and weddings, and for those couples who wish to renew their vows.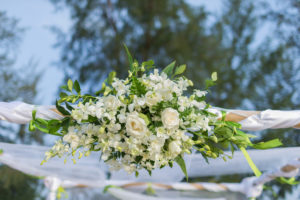 The tropical climate, beautiful backdrops and affordable accommodation are big attractions and make it ideal for a Phuket honeymoon too. Although arranging a wedding may look easy, there is a lot of planning involved beforehand. Here are some guidelines to help you.
To make a marriage legal in Thailand, it's required to obtain a Letter of Intent from your embassy or consulate. This generally means a trip to Bangkok, unless your country has a consulate in Phuket with this service available. You can check the details online at the embassy's website, or give them a call to confirm.

Wedding Planners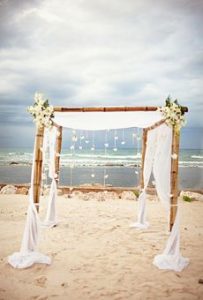 Your wedding day can be whatever you want it to be, and Phuket is the ideal place to be creative in your thinking and planning. There are some very good and reliable wedding planners living here on the island who can help you have the best day of your life. They specialise in weddings and prices will depend on what you want, group sizes, and your budget.
An experienced wedding planner will ask hundreds of questions about how you want the day to go, and tailor them to suit your personal wants and needs. They can help with legal matters and finding the right venue, to buying a wedding dress, organizing the reception, and choosing flowers.
Finding a reliable local wedding planner ensures they have all the best contacts. Check the wedding celebrants speak your language, and arrange a meeting with them to discuss your personal vows and customise the ceremony.
Choose a Theme
Theme is important for a wedding as it's reflected in all the small details, from the flowers and decoration of the venue to the wedding outfits and colour scheme. The theme can be simple, such as the colour, style or era.
Accommodation is central to a successful wedding too as you want to be spoilt on this special occasion. You also want guests to be comfortable and happy with the arrangements whilst staying within budget.
Then there are all the other details involved in a wedding. They may seem small but they all add up to make the day one to remember. Make-up and hair stylist, celebrant, flowers and decoration, where to stay, the venue – the list is long!
Phuket attracts thousands seeking a tropical island to marry, we have the beach, the sea, the mountains and temples. We also have luxury private villas that offer beautiful backdrops, and the perfect weather for photographs.
If you are seriously thinking of getting married abroad then make sure you do plenty of research beforehand, so that everything runs smoothly on your big day!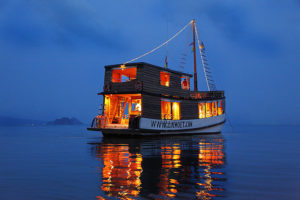 A day cruise along Phuket's beaches and a Phang Nga Bay tour with La Moet is a must-do-in phuket when on holiday. Our trips are about the journey, not just the destination.