Gibbons are very cute creatures, and years ago the white-handed gibbon was a common sight in the forests of Thailand. These days you'd be lucky to see one in the wild. They're more commonly seen out in Phuket shopping areas, looking terrified as they cling to their 'owners', or in other words touts that parade them around the noisy tourist streets.
The touts are looking for gullible tourists who will stop to coo at the young gibbons and agree to have their photo taken for a fee. What they don't realise is that these animals have probably been taken away from their mothers so they can be used to make money. They are often seen in areas of busy Phuket nightlife, such as Patong.
When gibbons get older they also get a lot stronger, aggressive and are not as cute. The owners don't want them anymore as they are hard to handle and can't be taken around in public places. They are often abandoned in the forests where they will die as they can't fend for themselves. In some cases, they get lucky and are handed over to The Gibbon Rehabilitation Centre.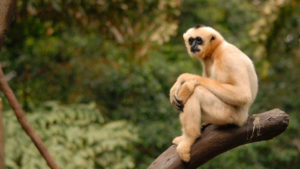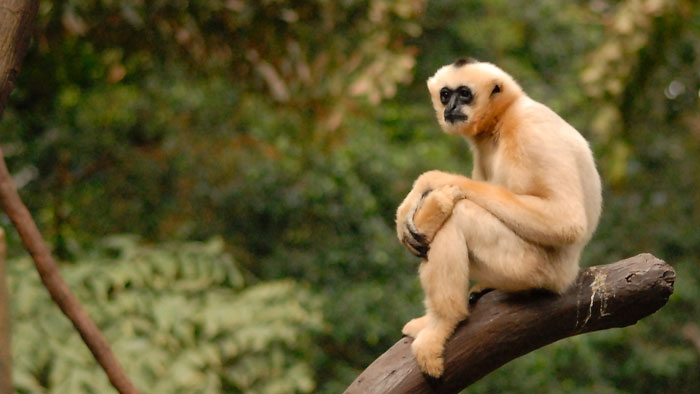 The Gibbon Rehabilitation Centre
The GRC take in abandoned gibbons at their location in the Khao Pra Theaw Non-Hunting Area at the Bang Pae Waterfall. The gibbons are kept separate from visitors, but it's possible to see them in their natural habitat from the viewing platform. You can't touch or hold the gibbons, but photographs are fine.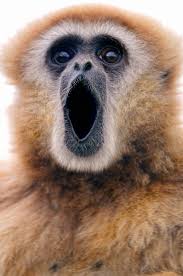 There is an adoption programme run by the WARF for the centre's gibbons and langurs. If you adopt one, it is for a specific amount of time and you receive a certificate and a photo of your chosen gibbon. You even get a T-shirt and regular updates about what's going on at the centre.
There can be more than 60 gibbons being taken care of at a time. When they first arrive, they are put into quarantine to check they are healthy and fit. After they have been given the all-clear, they move to large cages for further observation and to let them get used to being out in the forest. When the staff are happy with their acclimatisation they are released deep into the jungle where they won't be bothered by people.
Volunteers
You can watch a presentation about the GRP's work and even become a volunteer, if you are interested and have the time. With expenses running into hundreds of thousands of baht a month, the centre is dependent upon the help of volunteers and generous donations.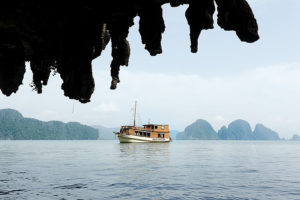 La Moet organises Phuket island tours out and about to Koh Phi Phi and Phang Nga Bay. Our boat is cosy and stylish, book a tour today and see for yourself.