Thailand is famous for its exotic-looking and tasting cuisine. Plenty of visitors arrive in Phuket with the intention of learning how to recreate some of these delicious dishes when they return home. Thai cooking workshops can teach you how to make Thai food that tastes like it's been made by a local.
There are half-day and full-day cooking workshops available around the island and you'll be taken step-by-step through some of the most favourite dishes. The choices are simple to prepare, and once you know the basics they're easy to make. Choose to join an introductory course on Thai cuisine, or if feeling more adventuress then there are intensive classes available too.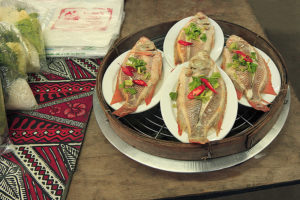 Popular Thai Dishes
Some of the most popular dishes in Phuket are Pad Thai, typically a noodle dish with bamboo shoots, shrimp and tofu, though there are many variations. Larb Moo is minced pork seasoned with fish sauce, chili flakes, lime juice and fresh herbs. Gaeng Kiew Waan Gai is a delicious green curry with chicken and pea eggplant, and Tom Yum Goong, a Thai soup, usually cooked with lemongrass, galangal, chili peppers and shrimp.
A full day's workshop will generally involve learning how to make a starter, 3 main dishes and a dessert. Some classes also take you out in the morning to the local market to buy the ingredients at their freshest. The shopping and cooking takes place in the morning and the tasting in the afternoon!

Group Classes or Private?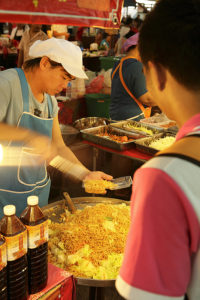 There are different styles of Phuket cooking classes. You can choose to have a private session with a local Thai in their home for a truly personal experience, or join a small group at a first-class resort with trained and certified chefs and ocean views. Both will be tasty and fresh and teach you all the essential skills and techniques necessary for authentic Thai dishes.
Cooking classes are one of the most popular activities to do here, along with Phuket day trips, and it's something you can take home with you and recreate over and over again. You don't need to know anything about cooking to start with as the experienced teachers will show you everything from start to finish. You might even get a certificate and recipe book to take home and show off to friends!
At La Moet we like to get to know our guests on-board. Our crew are friendly and can answer all your questions. They are also great cooks, and lunch on MV Phuket Champagne is sure to be one of the highlights of your trip.