Who doesn't like shopping? Part of Phukets attraction are the shopping venues, ranging from the air-conditioned Central Festival just outside Phuket Town and Jungceylon in Patong, to the local Thai markets with an explosion of bargains. When visiting the island make sure you bring plenty of money as you'll be spoilt for choice with shopping opportunities.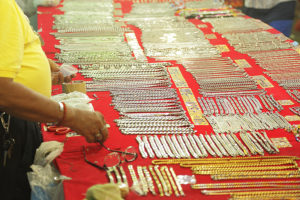 Market Shopping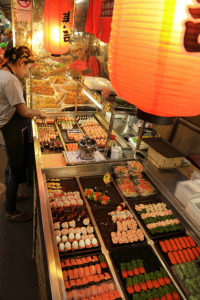 Phuket shopping has to involve outdoor markets, mostly people shop in the evenings as otherwise it can be too hot. Patong is street after street of market stalls selling designer clothing and handbags, snazzy shoes, Gucci watches, leather wallets, t-shirts and jewellery, art, – anything you can imagine really.
You're wise to bargain hard here as it's more expensive than the rest of Phuket as there are more tourists staying in this area with money to burn. You'll find lots of famous brand names here, just be aware that they are sure to be copies!
You can find a lot of the same stuff at the weekend market just outside Phuket Town. Prices are more reasonable and often displayed so you don't need to haggle, although it can be fun to do so! The sellers are more laid back than Patong and if you don't want to buy there is no hassle.
After your day with Phuket island tours head to the market for a look and a snack. As well as a wide array of items to buy there's a huge food section where you can try all the local dishes. Look out for the funky cocktail bars to hang out at while watching the crowds pass by.
Shopping Centres
Jungceylon and Central are large shopping centres where well-known brand names can be found, prices are probably about the same as you'd pay at home or even more expensive. The range of goods is quite diverse and if you're hungry you can find anything from pizza and burgers to tapas and a pub lunch.
Phuket Town
There are some really funky shops in Old Phuket Town selling colourful scarves, Thai-style clothing, wooden decorations and items crafted from coconut shells. The eclectic mix of Asian art and crafts include Buddha images alongside traditional hilltribe clothing, Thai silk and other Asian-style bits and pieces.
Check out Kid Dee, which translates into Think Positive, on Yaowarat Road. Nguan Choon Tong Herbs Shop on Thalang Road sells all kinds of Chinese herbs and medicines. Ranida is a stylish antique gallery and boutique with statues and sculptures of Buddha, textiles, and beautiful clothing for women inspired by vintage Thai-style traditional fashion.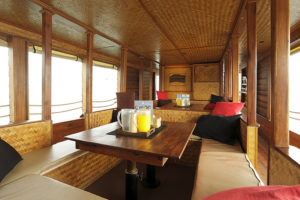 We hope we've given you some inspiration as to what can be found when shopping in Phuket. At La Moet we like to shop too, and are always on the lookout for new places with unique and handmade items.