Why not break away from tradition and have a Phuket honeymoon or wedding day on a beautiful tropical island? These days, more and more couples choose to do this due to lower air fares, affordable accomodation and people's growing sense of adventure.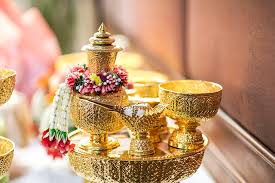 Phuket has some very experienced wedding planners and professional celebrants to make your day run smoothly. It is also a spectacular location, and just think how jealous your friends will be!
It's not that easy to arrange a wedding abroad, but it's a lot easier if you have the help of a wedding planner. Using their services means you can avoid what can be a stressful process if doing all the planning, preparation and paperwork yourself.
Wedding Planners Phuket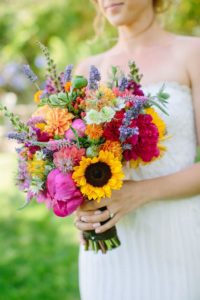 A wedding planner is used to working with couples to ensure they get exactly what they dream of, and help them make the right choices for the wedding. There are a lot of aspects to consider in the planning stages.
There's the most important, the venue, and accommodation options for the bridal party and the guests. Then there's the celebrant to consider, the theme and decoration, the refreshments and activities, and the make-up and hair stylist. Don't forget the lighting and music, entertainment and transportation and the right documentation. Phew! As you can see that is a lot of work!
There are a varied range of packages available for the bride and groom to choose from. It all depends on what your budget allows for. Between you and the planner every detail can be personalised to make an exclusive, special celebration.
In Phuket, there is the choice of a traditional Thai wedding or a Western ceremony. As you are in Thailand, we think it's nice to have the opportunity to mix and match and take some ideas from each.
Thai Ceremony
In a Thai Buddhist ceremony, the couple arrive at the venue separately. The couple are blessed by Buddhist monks dressed in traditional orange robes. In some ceremonies, the monks hold a thread that is linked to the heads of the bride and groom and chant Sanskrit hymns. It's quite a special experience if you're coming from the west where the culture is so different.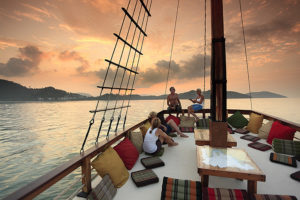 At La Moet we sometimes host hen and stag parties on a Private Charter or Phang Nga Bay tour, which is always a lot of fun. Our traditional wooden boat is also a fantastic venue for a wedding, and we can organise food, music, entertainment and even a celebrant to attend.